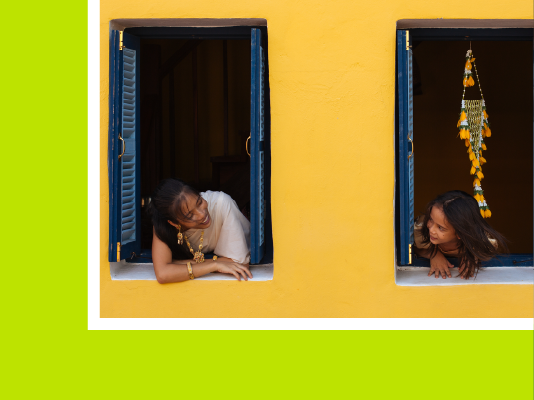 ...despite 1 in 3 workers having no intention of going back to office post-pandemic;
DELHI, India, (November 17th, 2021): Ding, the fastest way to send international top-up, has released its Global Prepaid Index which for the first-time features findings on Indian consumers. The survey examines attitudes to prepaid services and reveals that 52% of Indians feel positive about the economy – higher than the global average. India also scored higher than average on respondents feeling positive about their family income and employment situation. The survey also showed that overall, there's a correlation between countries with a high vaccination level and optimism about the economy, indicating a beneficial side-effect of India's immense vaccination effort.
"The Ding Global Prepaid Index shows that the availability of prepaid services is important to economically-minded Indian consumers," said Mark Roden, Founder and Chief Executive at Ding. "More so than in any other country, Indians believe that using prepaid is the smarter choice. Due to the strong tendency of Indian respondents towards budgeting, saving, and investing, we believe the Global Prepaid Index reveals that there are strong growth indicators for other prepaid segments, beyond just mobile."
Indians prefer prepaid or pay-as-you-go arrangements
Indian mobile phone users exhibit a strong preference for prepaid mobile contracts, with 71% opting for a prepaid or pay-as-you-go contract, while only 29% chose a contract or post-paid billing arrangement. The results also show that people are choosing prepaid as a way of managing their finances better, with 40% saying it feels like a smarter choice – more than in any other country.
Another popular response was that prepaid helps with budgeting. The survey also showed some interesting aspects about the financial habits and sentiments, social media experiences and post-pandemic behaviour of the Indian population.
Savings and investments are preferable to consumer debt
The Global Prepaid Index also reveals that Indian respondents show a higher-than-average tendency towards savings and investments over credit cards.
15% of Indians own stocks and shares – higher than any other country. More than half of Indians – 51% – also have a savings account, higher than the global average of 44%. In contrast, only 28% of Indians have a credit card, below the global average of 31%.
Indian fears for climate change
The survey also shows that 29% of Indians believe climate change and the devastating impact that it's having on the planet is the number one global threat facing humanity. This comes as good news after India was criticised by several nations for using the term "phase down" instead of "phase out" of coal at COP26 in Glasgow. Several Indian climate experts have however supported India's decision as practical for a developing country with energy imperatives, in the absence of any support from developed nations who are directly responsible for the state the world is in today.
Social Media trust and misuse
The survey findings show that WhatsApp is the most popular application among Indian users, with a penetration of around 65%. This is followed by Instagram and Facebook Messenger. However, when the Ding Global Prepaid Survey participants were asked if they'd ever witnessed or experienced abuse on social media, 45% of respondents using WhatsApp confirmed they had, compared to a global average of 30%. Similarly, 34% of Indian respondents reported such behaviours on Instagram, in contrast to the global average of 26%. Users also report rates of misuse on Facebook-owned platforms up to 50% higher than in other countries. The most striking result, however, is that despite this, over three-quarters of Indian respondents confirmed that they trust the social media platforms they use, indicating that participants don't necessarily hold platforms responsible for the behaviour of their users.
Indians' desire to work from home
The study of 6,250 people globally also revealed that nearly 1 in 3 (32%) of Indian workers have no intention of returning to the office post COVID-19. Only 12% of Indian workers are looking forward to stopping working from home and returning to the workplace – however there does appear to be a happy medium with 39% of workers reporting they will be happy to return to a place of work, but only for a few days a week.
Online markets prevail
Office life might well be quieter post COVID-19, however we can expect busy virtual 'high streets'- according to the findings 65% of Indians will continue to shop online post-pandemic. Only 13%- comparatively the lowest figure globally – report they will continue to shop online but much less now they can return to the shops once more.
*** END ***
About the Ding Global Prepaid Index (GPI)
The Ding Global Prepaid Index (GPI) is a major bi-annual survey analysing the prepaid market. The second GPI shines a light on the growing appetite among people across the socio-economic divide for consumer goods or services in the Prepaid economy. The survey gathered insights from 6,250 respondents from across Europe, Asia, and the Americas regarding their use of prepaid offerings, examining their attitudes, activities, and outlook for the future.