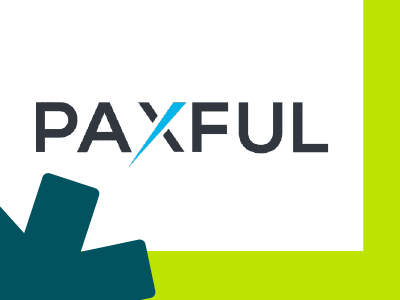 Staying Connected to the Street
Paxful was set up to help ordinary people gain access to finance, no matter who or where they are. Today, their peer-to-peer platform has six million users, with $5 billion traded so far. This growth is being spearheaded by the rising appetite to buy and sell digital currencies. We talk to Paxful about the importance of listening to customers and staying connected to them.
Ding: Tell us a little about Paxful and what inspired its creation?
Paxful: Artur Schaback (COO) and Ray Youssef (CEO) - Paxful's co-founders - shared a love for bitcoin and believed in its potential to help those whom the traditional finance system had traditionally ignored. They created Paxful to give everyone equal access to finance no matter who or where they are.
Today, Paxful is the leading peer-to-peer cryptocurrency marketplace where users can use almost 400 different ways to buy and sell digital currencies to make payments, transactions, and send money - connecting people to practically any financial network in the world, to help them gain financial freedom.
Ding: Who are your customers?
Paxful: Paxful started with a simple mission: to empower the forgotten four billion unbanked and underbanked, so they have control of their money in a way they've never had before. Today, we have over six million users around the world. As of April 2021, our top five countries by volume are: Nigeria, China, the U.S., India and Kenya.
Ding: Are you seeing a digital transformation in your markets as a result of the pandemic?
Paxful: The pandemic has caused a wave of financial uncertainty and economic volatility, with many people turning to cryptocurrency to preserve their wealth. A recent survey unveiled that 31% of people in Latin America are interested in investing in crypto - and this number will only continue to grow.
At Paxful, we have seen this translated into $5 billion traded to date on the platform and over 15% growth on average monthly volume in 2021, when compared to 2020.
Ding: Was there an 'Aha' moment for the company?
Paxful: The biggest Aha moment came after Paxful's co-founders met at a bitcoin meet-up in New York City. Conversation quickly moved to talking about creating a business - and their first idea was to set up a payment provider for small businesses to make it easy for them to accept bitcoin. Unfortunately, this didn't work out as no-one was using bitcoin like that.
Ray and Artur knew of a few people who were earning bitcoin by selling gift cards. That gave them a novel idea: gift cards are often used as a means of exchange by people outside of the traditional banking system. If they could scale that, then a lot of people who were underserved by banks could benefit. Paxful was born!
Ding: How important is innovation for a company like Paxful?
Paxful: The financial market is progressing at a rapid pace, and so are the needs of our customers. Innovation is a necessity to meet both of these demands. That is why one of our short-term goals is to keep updating our existing products based on customer feedback and to release new products aimed at giving people access to the global financial industry using cryptocurrencies and peer-to-peer finance.
As an example, Paxful recently launched the ability for users to buy and sell Ethereum (ETH). As the second most popular cryptocurrency today, Ethereum is taking the crypto world by storm and we want to give our users seamless access.
Ding: What opportunities are you trying to tackle by choosing to add mobile top-up to your product offering?
Paxful: The aim is to give our users the opportunity to use the DingConnect online portal or API to sell global top-up, data, gift vouchers and bill payment – allowing entrepreneurs around the world to open their own business or create an additional source of income. For mobile users, we're offering a global market through cryptocurrencies.
Ding: What's next for the company and how do you future-proof in your industry?
Paxful: Paxful is doubling down on its efforts in countries where the traditional financial system is failing people. Many people are turning to cryptocurrencies to preserve their income, make their daily life easier, and send money to friends or family. Paxful wants to support these markets and consumers so they can gain better financial independence.
In terms of future-proofing, it's all about listening to the customer and iterating on products to meet their needs.
Ding: What's the best piece of advice you got when starting out?
Paxful: Actively listen to your users and adjust your product offering to fit their needs. This translates into one of our values, which is to always stay connected to the streets.