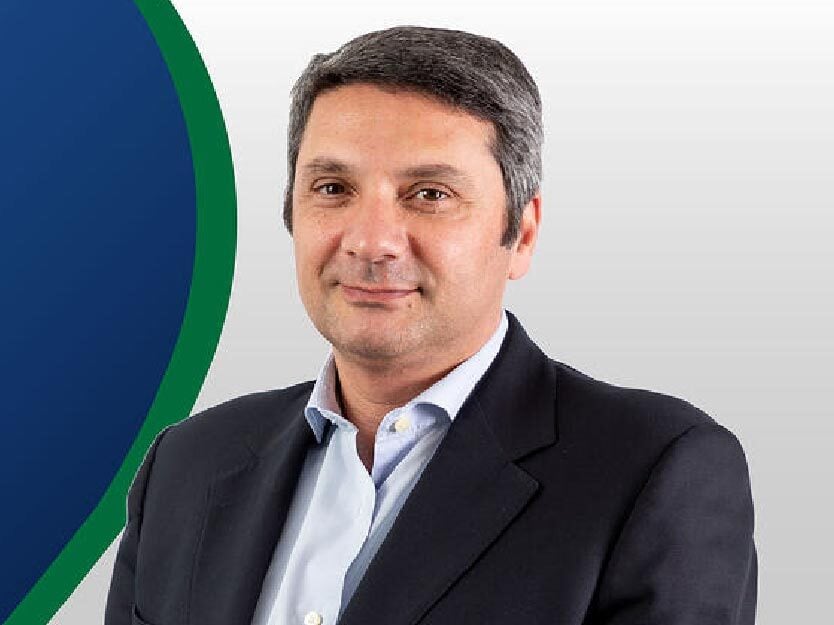 Pagaqui – has plans, big ones – and the digital revolution in Portugal is going to help them deliver. As the company expands, they have their eyes firmly set on becoming a global platform. This month we spoke to João Barros, CEO of PAGAQUI, about the world of mobile payments, the misconceptions surrounding it, how Covid-19 has accelerated the digital revolution in Portugal, and how the route to success is not a straight line.
Ding: Tell us about PAGAQUI, your role, and what drove you to the world of payments?
João: PAGAQUI is a Portuguese company offering a wide range of services in the payments sector since 2014. We are driven by our commitment to continue innovating and giving consumers greater access to safe and secure payment services through our agent network of over 3400 points of sale across the country – supermarkets, stationers, kiosks and gas stations.
There is a synergy between PAGAQUI and our retail partners, as we help boost their revenue by expanding their product offering and enabling the best possible shopping experience – which not only attracts new customers to the business but also increases loyalty and repeat purchase, driving results and offering more value to all stakeholders.
Ding: Who is PAGAQUI for and what makes it so unique?
João: PAGAQUI is revolutionising the customer experience at a national level, enabling contactless, fast and secure payments for our customers. Our state-of-the-art technology facilitates not only the payment of utility bills, toll fees, traffic fines, transport tickets, but also the purchase of show tickets, phone cards and vouchers, mobile top ups and much more. Given the variety of services that we offer and the dynamic way it fits each customer and merchant, PAGAQUI is made for everyone.
"The lockdown has triggered a huge increase in the acceptance of electronic payments by merchants, and indeed a permanent shift in customer expectations…."
Ding: You have mentioned that Covid-19 is accelerating digital innovation – where do the opportunities lie for you?
João: The accelerated need for online payment solutions, a by-product of the recent pandemic, has PAGAQUI at the forefront of the digital revolution in Portugal. In fact, the lockdown has triggered a huge increase in the acceptance of electronic payments by merchants, and indeed a permanent shift in customer expectations – making digital and e-commerce solutions more important than ever.
An example of our fast response to market trends is the Link to Pay option we launched during lockdown. Link to Pay allows merchants to accept payments made via SMS or email – an added value for both retailers and customers, as it reduces contact with POS machines and cash transactions.
Portugal is extremely receptive to new technologies, which leads me to believe that we have great potential in asserting the country as a reference in the online payment industry. This will catapult our goal – already in motion – of making PAGAQUI a global platform.
Ding: You have expanded to Brazil – why have you chosen this market and which new markets are you eyeing? Or what is next on your roadmap?
João: Brazil represents a huge challenge for PAGAQUI, but the market also revealed huge untapped potential: 50% of the players in the transactions space are unbanked.
The value chain in Brazil is very extensive – starting from processors to integrators, distributors and finally points of sale, it makes payment fees quite high. PAGAQUI is developing a solution that will reduce this chain and associated costs. We have already signed a first technology supply agreement, and we will not stop there: we are also acquiring a majority stake in the capital stock of two large prepaid card distributor groups – in total securing 61 thousand points of sale and employing over 700 people. Other expansion goals include various countries in the European Union.
Ding: What do you think is the biggest misconception consumers have about mobile payments and/or e-wallets?
João: Despite its increasing popularity, there's still a lot of misinformation around mobile payments, and fraud's always a concern – intensified by recent events such as the latest MB Way scams (Portuguese payment app). Additionally, Portugal is faced with an ageing population and offline payments remain the primary transaction method of choice among the elderly, making product penetration slower within this large audience.
However, this pandemic has proven that most shopping can be done online and, while Portugal is still below the European average for internet usage and online shopping, the younger generations are changing this scenario. The older generations are also interestingly recording an accelerated adoption of mobile and digital payments – no doubt fast tracked by the pandemic.
Ding: What do you think will be the future of Mobile technology?
João: Mobile technology is evolving rapidly and, with the use of smartphones increasing around the world, it will become even more an essential part of our lives. Apps will continue evolving to deliver the ultimate customer experience, offering more convenient and easier ways to manage a variety of needs, all via this one gadget that fits in your pocket.
At PAGAQUI we always strive to stay ahead of the mobile curve. We have recently developed a digital wallet, QUI, which allows users to pay most of their bills, ranging from water bills to Netflix vouchers, without leaving the comfort of their home – a service that cannot be overvalued.
All in all, the future of mobile payments is no doubt a promising and bright one. It's going to be an exciting ride.
Ding: What advice would you give to first time entrepreneurs?
João: My advice is to never give up – stay focused and follow through as you build your business from conception to delivery.
Success is not a straight line. The path is filled with mistakes and lessons learned and there is always a long way to go, especially when building a new product. But if we know that this same product will one day make someone's life easier, the line almost seems to become shorter.
At PAGAQUI we have the motto "insist, persist and don't quit", and proof of that is the fact that we've grown our business from 5 employees when we started back in 2014, to a team of more than 40 today. The secret is not only the quality of what we have to offer, but also all the work we do "backstage" to ensure we're delivering a good product and seamless customer experience, which at the end of the day, is accomplished through the people we work with.