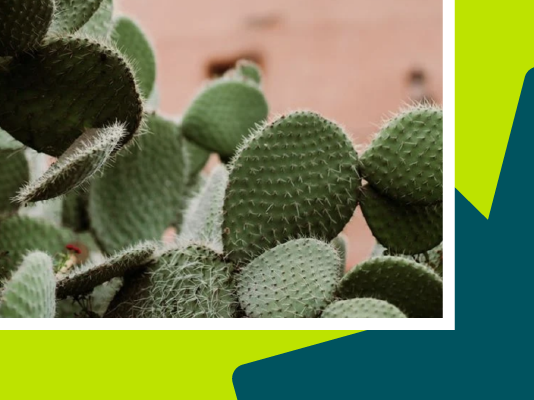 This is one of the findings of Ding's global survey, which also shows that half Mexicans can't go a day without their phone.
Mexico City, 12th of October 2021 - A new study from Ding, the mobile top-up platform, has found that four out of five Mexicans use prepaid phone services – putting the country among the highest users of prepaid phone services globally when compared to other major markets. According to the second edition of Ding's Global Prepaid Index, 82% of Mexicans used prepaid services, well above the average of 77% across the nine major markets studied.
Prepaid phone service usage in Mexico exceeds internationally comparable economies such as Indonesia (76%), India (76%) and the Philippines (67%). However, analysis reveals that there is room for the prepaid trend to grow, as evidenced by usage in Saudi Arabia (89%) and fellow Latin American economy Brazil (86%) leading the way in prepaid usage.
"Prepaid mobile options are the number one preference for Mexico," said Mark Roden, Founder and Chief Executive at Ding. "The flexibility offered by prepaid services is far more appealing to the majority of the Mexican market than expensive long-term contract options – particularly in light of national and personal economic uncertainty."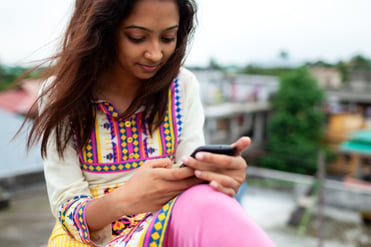 Economic factors
The biggest factor Mexicans cited in opting for prepaid options was that it helped them to only pay for what they used or needed (38%). This was followed by the preference to have the choice of what and how much they spent (30%).
This may be linked to the survey's identification of shaky confidence when it comes to current economic stability. Just two in five (38%) of Mexicans feel positive about the economy, far behind the most optimistic of the countries studied, the United Arab Emirates (53%) and India (52%), though more positive than Brazilians (28%).
Mexicans' future outlook was also below average compared to the other countries studied. Just half (50%) felt positive about the economy over the next six months (average 55%), while 64% felt positive about their work or employment situation in that time (average 66%) and the same number (64%) felt positive about their family income (average also 66%).
"Greater financial control means that people don't leave their finances up to chance", says Roder. "So it's no wonder that prepaid options are the first choice for so many. The economic crisis caused by the pandemic has definitely heightened a sense of financial caution among communities. Making sure you're only paying for what's used or needed without waste is paramount."
Indeed, beyond prepaid phone options, Mexicans were far more likely than their international counterparts to use prepaid debit cards, with three in ten (29%) using such a service compared to an average of 23% across the other eight countries surveyed.
Social media platforms
Mexico is an app-friendly nation that depends on social media. According to the survey, three out of four Mexicans (76%) trust in social media platforms. However, Mexico was still found to be just fifth of the nine countries surveyed in terms of trust placed in social media, a long way behind the most trusting country, Indonesia (86%).
Regarding the most popular apps, WhatsApp stands strong as the most used application by Mexicans (83%). It is followed by Facebook (75%), Instagram (59%) and Netflix (57%). Indeed, WhatsApp was cited as the favoured method of keeping in contact for three out of five Mexicans (59%).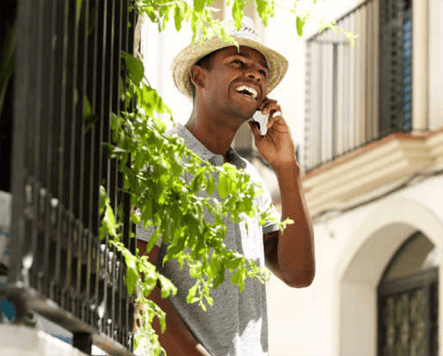 Mobile phones in Mexico
Mobile phones were cited as the number one thing Mexicans could not go a day without by half of respondents (49%) – alongside speaking to family (also 49%). This is slightly higher than going on social media (47%).
The study also found Mexicans continue to be among the most likely nationalities worldwide to send and receive airtime from friends and family. Six out of ten (59%) of Mexicans have either sent or received prepaid top-ups in the past six months, with 34% sending it and 40% receiving it daily or weekly.
"It's evident from our study that sending and receiving airtime is a key trend as people stay connected", Roden said. "We expect that the use of such facilities will keep growing as Mexico and the wider world continues to move online, where we need our phones to not just speak to each other, but to manage our lives."
The global survey was commissioned by Ding, the world's largest mobile top-up service, and examines the views of over 6,250 respondents across nine major markets – Mexico, Brazil, India, Indonesia, the Philippines, the United Arab Emirates, Saudi Arabia, Germany and Nigeria. The survey was conducted in late August, with results delivered the second week of September.
—END—
About the Ding Prepaid Consumer Confidence Index (GPI)
The Ding Global Prepaid Index (GPI) is a major survey analysing the prepaid market. The second GPI shines a light on the views of over 6,250 respondents surveyed across nine countries regarding their use of prepaid offerings, examining the attitudes, activities and outlook of users of the prepaid market in particular during the Covid-19 pandemic. Those surveyed were evenly distributed across gender and aged over 18. Some 30% of the sample also identified as expats.
About Ding
Ding was founded to improve people's lives by helping those with less gain access to more. As the number one international mobile top-up service in the world, Ding has been keeping people connected since 2006, when it launched this first-of-a-kind service. Today, Ding's users have sent close to half a billion top-ups globally, via the app, online at Ding.com, and via over 8,000 partners, in over 600,000 retail outlets across the globe. DingConnect is the leading top-up API provider & online portal for businesses that want to offer global airtime, data, gift vouchers and bill payment. Ding delivers a top-up every second, via 550+ operators, across 140+ countries – helping families and friends around the world to stay connected.