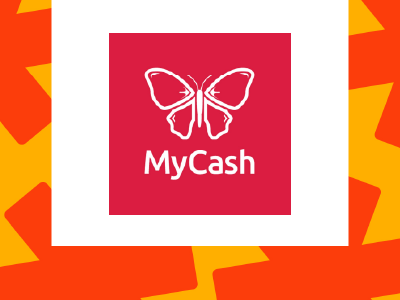 MyCash Online was set up to provide access to financial services to some 40 million unbanked and financially excluded migrants across Asia. As expansion becons, the company has its eyes firmly fixed on empowering its users by giving them access to services previously not within their grasp and giving them back the power to make decisions about their money.
This quarter we talk to MyCash founder and CEO Mehedi Hasan about what's next for the business, the importance of knowing your customer, and how Bill Gates got it right when he noted that 'banking is necessary, banks are not'!
Ding: Thanks for joining us, tell us about MyCash Online and your path to becoming the CEO.
MH: I moved to Malaysia in 2007 as a student. After graduation, I worked at different companies as a software developer and engineering manager.
As a migrant myself, I'm acutely aware of the challenges faced by the migrant population in Malaysia, particularly the difficulty in accessing traditional banking services, which ultimately restricts financial inclusion.
Those challenges are what inspired the creation of MyCash Online, an online marketplace built to provide easy access to financial services to the 40 million unbanked and underbanked migrants in Asia.
Ding: How are you bringing your customer into the financial fold?
MH: Our main customers are migrants, most of whom do not have access to banks or financial institutions. This means no access to basic services such as lending/savings options or even a safe way to send money back home.
Some of the barriers preventing access to traditional banking are the lack of required documentation and the minimum balance needed to open and keep a bank account. MyCash is eliminating these barriers – through the app, website and our agent network, users can top-up their phones, pay bills, send money home and more.
We have expanded from Malaysia to Singapore & Australia and we are planning to bring MyCash Online to the Middle East next year. As we continue growing – by expanding our product offering and tapping into new markets – we will be able to reach and empower more users, giving them access to financial services which were previously excluded to them, thus bringing them into the fold, improving their quality of life and bolstering developments on a social and economic scale.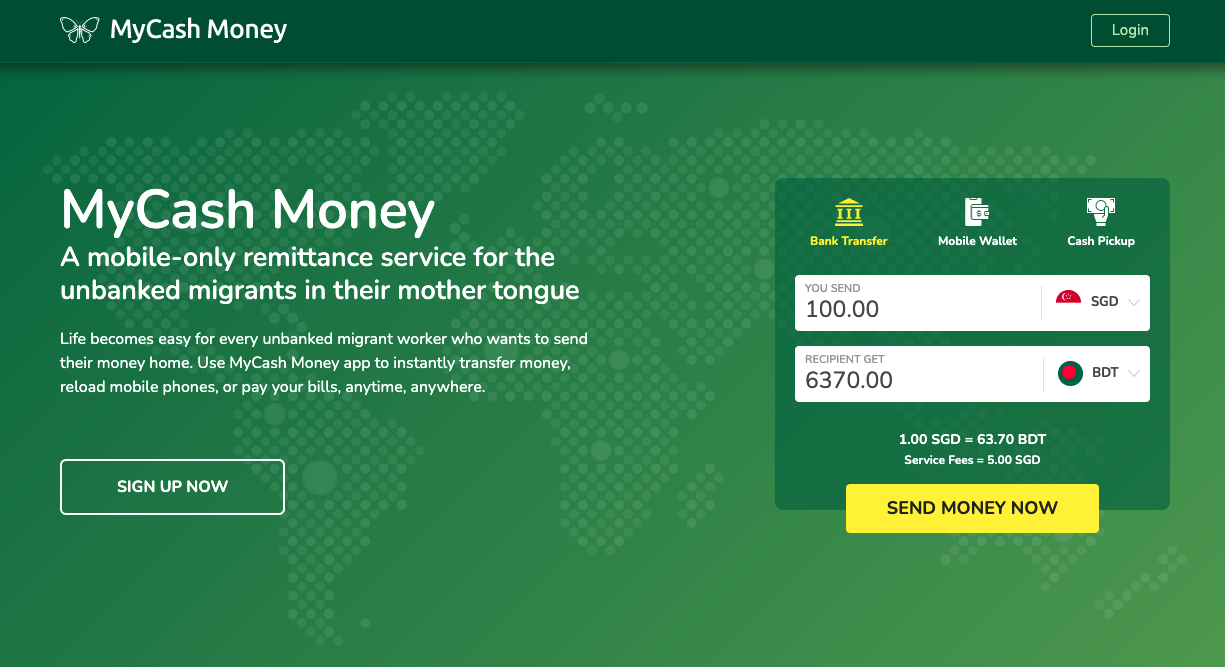 Ding: MyCash Online is having an incredible impact on the lives of thousands of people – what differentiates you from others in the space?
MH: The distinct advantage of MyCash is the simple fact that the platform was built by migrants for migrants – we have a deep understanding of our consumers' needs and the challenges they face, so we have addressed and resolved some of these challenges by developing a simple, secure and accessible e-Marketplace for them.
Since the launch of our business in 2016, we have served around 200,000 migrants and performed around US$80million in transactions – that's over 2.5 million transactions, with a 10% month on month growth.
To fuel our success, we will continue to expand our product offering, venturing into new partnerships that deliver more value to the customer and tapping into new markets, so that we can reach more people and help bridge the gap for those financial excluded.
Ding: You recently raised funds and are partnering with banks in Bangladesh – what's next for MyCash?
MH: The partnership with The Premier Bank Ltd, a private bank in Banglades, is allowing us to launch MyCash Money, a new service which we hope will be live by June 2020. MyCash Money is a mobile remittance service, backed up by a wallet and prepaid visa/master card, and offering the best and cheapest money transfer service.
In Bangladesh, only 17% of adults have a bank account, so it is extraordinarily difficult for them to send remittances. With this partnership, we are cooperating – rather than competing – with the banks, to bring financial inclusion to this unbanked population. Likewise, we have partnered with mobile money operators to allow our users to send money from the App to their wallet instantly.
The investment raised is being used to acquire remittance licenses for MyCash Money in Malaysia and Singapore – which we have already applied for – and towards marketing the new service.

Ding: How do you see the value of partnership and collaboration for FinTech start-ups?
MH: I believe that strategic partnerships are key for technological innovation and essential to move the industry forward. Collaborating and partnering with different players in the market has allowed us to offer better solutions and more value to our users. It has also allowed us to stay competitive, achieve growth, and enter new markets.
Partnering with Ding has opened up a new opportunity to our customers as they can now stay connected to their loved ones around the world. I believe this is a remarkable development from our end as well, as it allows us to continue offering new value to our users, differentiate from competitors and gain long-term loyalty.
Ding: FinTechs are helping to improve the lives of communities around the world – what are they doing differently?
MH: Banks aren't innovating fast enough. For the last 50 years they have been offering the same products such as CASA accounts, loans and credit cards, staying competitive by merely adjusting fees and profit margins on their offers.
"Financial inclusion is now an agenda item for many banks, most still fall short in serving the billions of people living outside the financial mainstream."
Now with the advance in technologies we see new FinTech players entering the market and changing the game. Speed to market is key and while traditional banks are attempting to adjust to the digital age, they are moving slowly and being pushed out by Neo banks. FinTechs are not only faster to adapt vs traditional banks, we are cheaper, reliable and easy to use.
As Bill Gates said back in 1994 "banking is necessary, banks are not" and this has been proven as we see more and more people in need of banking services but not wanting or not being able to use a bank. And while financial inclusion is now an agenda item for many banks, most still fall short in serving the billions of people living outside the financial mainstream.
That's why this segment uses our services. We are driving financial inclusion by making daily finance accessible to everyone, especially those who have been overlooked by the traditional financial institutions. We are changing their lives; we are giving control of their money back to them.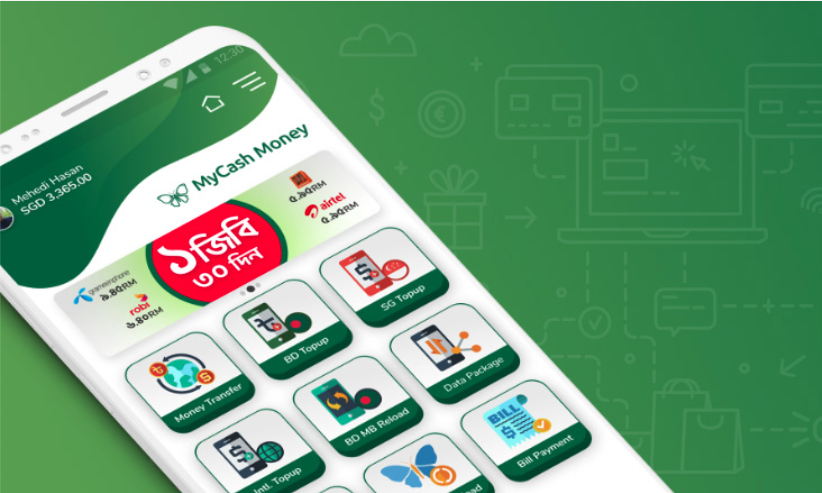 Ding: We've seen major developments in mobile payments and digital wallets – what are the real gamechangers?
MH: Mobile payment services and digital wallets are becoming popular, and they are truly shaping the future of FinTech.
Emerging markets have been particular quick to adopt this technology because of its potential to accelerate financial inclusion while also providing a market opportunity for businesses. In Cambodia, Myanmar and Bangladesh, mobile payments already control up to 70% of domestic money transfers. In Bangladesh, bKash (mobile payments system) has seen incredible market penetration, becoming the country's most successful mobile banking service provider, with nearly every adult having an account. bKash now holds above 80% share of the total mobile financial services market in Bangladesh and I predict that in the next two to three years it will be more popular than traditional banks.
Ding: Where do you get your best ideas?
MH: My ideas come from my experience and interaction with the customer and this directly influences our product development and strategy. I try to provide the products they need. For example at the moment I am curious about insurance products for the unbanked and underserved migrants and this is from listening to our users.
In the last three years, I have visited almost every state in Malaysia to meet our customers and get their direct feedback. I have visited all the small villages, plantations and factories where they work. Because we are solving real world problems, I try to get my ideas directly from the source of these problems – staying close to my customer is key to delivering a service they want and need.
On a lighter note:
What's your mantra or favourite saying?


Keep pushing hard, until you reach there. You will reach there for sure.
What political figure (dead or alive) do you most admire?


I am not into politics at all. As we work with political sensitive people, we need to keep a neutral view.

What's your favourite book?


Rich Dad, Poor Dad by Robert Kiyosaki

What piece of art (book, music, movie, etc.) most influenced the person you are today?


I get inspired whenever I watch the movie 'Pursuit of Happiness'.

What's the single best piece of advice you ever received?


Mind your own business!

What is a skill you'd like to learn and why?


Mobile App development. I think this is cool – apps allow us to do amazing things.

What current trend makes no sense to you?


The obsession with BitCoin.