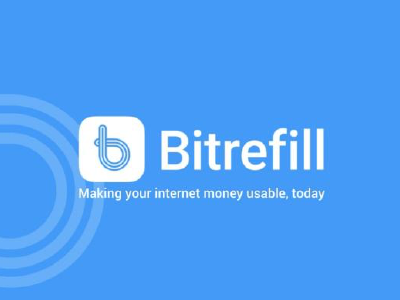 Bitrefill is flying high, as some speculate that there is a perfect storm brewing for crypto-currencies. The company sits at the forefront of the revolution to make crypto a viable part of everyday life. As this digital asset pushes forward to leave the periphery and enter the mainstream – companies like Bitrefill are working to make it easier to use crypto to buy everything from mobile phone airtime to a cup of coffee.
This quarter Ding talks living via crypto, scaling and Lightning Networks with Bitrefill co-founder Michel Gustavsson
Ding: Michel – thanks for chatting. Tell us a little about how your Bitrefill journey began, and what was the inspiration for the company?

Michel: Great question! Our CEO and founder, Sergej, was a very early Bitcoin adopter and had the idea that every enterprise that exists in the 'normal' world would eventually have a counterpart in the 'crypto' world.
So it was just a matter of finding a business that complimented crypto-currency use cases and Bitrefill was born and we've been growing since. Digital products such as mobile airtime and gift cards are a great fit for crypto.
"By enabling users to easily convert their coins into airtime and gift vouchers, we are not only providing additional value to customers, but also encouraging usage over just holding or selling."
Ding: It would have to be said that cryptocurrencies are not fully understood by most people – but banks, governments and many companies are aware of its importance and taking it very seriously. Crypto for dummies, what is crypto-currency?
Michel: Put simply crypto-currency is a payment option that removes the need for payment processors or banks. It's like having digital cash.
Ding: Tell us a little about how Bitrefill works?
Michel: It's a very user-friendly site; all you do is pick your country, the product category you want, and product size. Then you pay for your order with an array of crypto options including Bitcoin and Ethereum, and within seconds you receive that value voucher or product. It's very easy and it received a lot of interest from our users.
"The ability to buy daily products without having to cash out crypto on an exchange is a huge bonus for customers."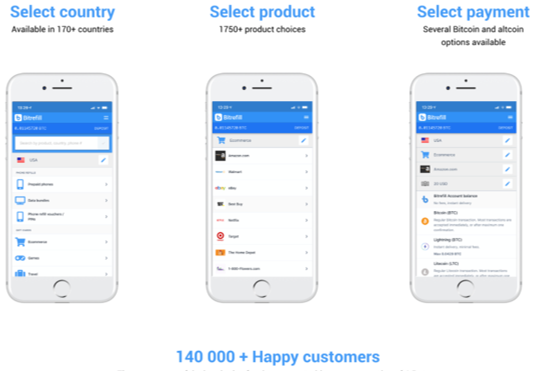 Buyer beware
Ding: Today crypto-currencies have become a global phenomenon known to most people – but who is buying it or living via it is still a bit of a mystery. Who is your typical customer?
Michel: We have a broad spectrum of users – at the moment we have customers in over 160 countries, everything from an online worker in Bangladesh paying utilities or getting mobile airtime, to a crypto trader in New York buying a travel voucher. The transaction is instantaneous.
It's very diverse and growing – we have 130,000+ happy customers and growing. We are constantly looking at ways to drive faster adoption.
"We believe we'll be using crypto-currency as the norm in the future to live our lives"

Ding: Virtual currencies have certainly captured our imaginations but beyond the noise how easy is it to live via crypto, and is it getting easier?
Michel: We would like to think it is easy. Nowadays, it's certainly easier to use crypto to fulfil your daily needs, you can get most of your purchases through a select few websites (ours being the best, of course!). Every day more and more merchants and brands are joining the crowd.
Ding: What do you think the future looks like for crypto-currencies?
Michel: Very bright, we believe we'll be using crypto-currency as the norm in the future to live our everyday lives.
Going mainstream
Ding: We've seen some of the mainstream financial institutions like JPMorgan launch their own digital coins – what's your view on this?
Michel: In general, I think the more the merrier. I guess. But the mainstream financial institutions who are looking to launch their own versions of digital coins, do seem to be still thinking and launching products in their old traditional way of thinking and producing.
This is in spite of this being a completely brand-new space, which really warrants a new approach.
"The prepaid voucher market for airtime and gift cards is HUGE…"

Ding: What were the biggest learnings for you when the company started?
Michel: There have been a number of learnings but the biggest for me was probably realising the size of the prepaid market. The prepaid voucher market for airtime and gift cards is HUGE, and it surprised me as a Swedish person, since most people here go with post-paid and subscription deals. The world of prepaid is not so well known and so it was an eye opener.
Ding: What are the benefits of your service for your customers?
Michel: We offer a real, tangible way of spending your crypto on everyday things, with low fees and easier cross-border payments.
Ding: How does Bitrefill approach the issue of building customer loyalty?
MG: First and foremost – always take care of the customer. Customer service and community feedback are taken very seriously by our team and is never outsourced. We'll also be adding some reward features for loyal customers in the future.
Ding: What regions are you seeing most growth in?
Michel: In developing markets – where prepaid phone penetration is in the region of ~95% of all phones – the ability to easily purchase recharge is hugely compelling. Partnering with Ding helped us expand into untapped emerging markets and generate further revenues - particularly in Latin America, South Asia and Africa, where there is high demand for airtime and vouchers, as they are used as an important part of electronic payments and banking services are hard to come by.
We listen to our customers and then give them what they want.
"Partnering with Ding helped us expand into untapped emerging markets and generate further revenues."

Ding: What does the future look like for Bitrefill and crypto in general, where are the opportunities you are chasing?
Michel: Scaling, we're seeing huge growth in our new product lines and we're also on the forefront of Lightning Network innovation.
Ding: What innovation are you seeing that you believe has the potential to transform the world of telecoms and the way people live today?
Michel: Crypto-currency in general, and the Lightning Network in particular!
Ding: We can't resist – looking into your crystal ball for a minute: let's look ahead to what the world might look like in 2050 – what might surprise us and not surprise us?
Michel: I'd love to go all sci-fi and speculate about how we'd colonize other planets by then and in every driveway, there's a flying car. Or at least that we're in some weird version of the Sixth Element (movie). But there's just no telling, considering how much has happened the last 10-15 years, trying to extrapolate and follow Moore's law into the future, makes it impossible to tell.
And finally…..
What's the last book you have read?
Extreme Ownership, Jocko Willink
What's the last concert you went to?
Fricky – Swedish RnB/rap artist
What would you say is the best part of your day?
Hard to say, I'm one of those horrible people who enjoys everything, so I can't pick between work, the gym or friends.
What political – contemporary or historical – figure do you most admire?
Churchill
What do you wish you had invented?
The spork.

Give us one example of success in your career so far, and one failure!
Climbing very high up the corporate ladder at Swedish telecoms at a young age. Not becoming an entrepreneur sooner. I'll let you guess which, is which!
What's the most interesting thing about you that we wouldn't learn from your resume alone?
I was ranked in the top three in the world in a few online games in my younger years