Retailers can now use Cryptocurrency to bulk-buy mobile phone credit
14-Nov-2021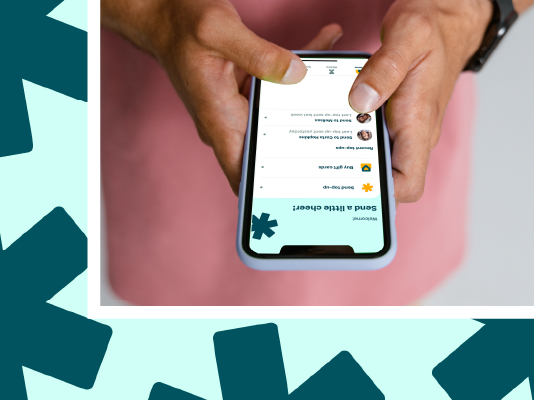 The world's biggest mobile top-up tech firm has partnered with an online cryptocurrency marketplace to bring innovation to the Brazilian market
*Market innovation gives traders additional flexibility and massive profit potential
*Four out of five Brazilian mobile phone accounts are prepaid
Retailers – online or with a physical store – and entrepreneurs eying a new opportunity, in Brazil and beyond, can now bulk-buy mobile phone credit, and pay using cryptocurrency. This innovation is possible through a recently announced partnership between Ding, the number one mobile top-up company in the world, and cryptocurrency marketplace Paxful.
This evolution of borderless international payments will come as particularly good news to Brazilian traders. Businesses of any size, even online companies, can take advantage of an easy-to-use platform to quickly manage payments and grow their business on their own terms.
"We are bringing a huge opportunity to business owners with a dream to grow," said Ding founder Mark Roden. "Since we began in 2006, our aim was to provide a service that is safe, simple and effective. Our customers have already sent more than 450 million top-ups, we're doing our bit to help keep people connected."
He says the partnership with Paxful is good news for Brazil. "We see huge potential here for Brazilian businesses to grow. Mobile connectivity is hugely important, and the prepaid market is significant in Brazil. The need to connect is even more acute currently as people cannot travel to visit family overseas. We are proud of what we do, because everyone's a winner, traders and end users."
Cryptocurrency as a means of payment allows for significant profit potential, as traders can bulk buy mobile phone credit, for example, and later resell to smaller traders or to individual customers. Market growth potential may be particularly strong amongst immigrant communities, not only for communicating with family, but also due to the ease with which end users can instantly send mobile phone credit or data to loved ones overseas.
Rupert Shaw, Chief Commercial Officer at Ding is very excited about the partnership with Paxful. "This is an exciting expansion for Ding in Latin America and gives us access to a new audience of customers. The DingConnect platform helps consumers to send mobile airtime or data recharge to the phones of friends and family around the world. It's a great way for people to support their families back home."
"The demand for top-up and data around the world has never been so strong. Now, Paxful's customers can now take advantage of this market need, and become wholesalers of this great service to their own customers."
According to Ding GPI (research published by Ding) 78% of mobile phones in Brazil are prepaid, and contrary to potential assumptions, the use of prepaid phones is spread across socio-economic brackets – it is not unique to low income swathes of society. Prepaid phone users tend to be younger, the research found – over-50s are more inclined to have a monthly bill with telecoms companies. Recently published figures who that 99.2% of Brazilian homes had mobile phones in 2020, a 6% growth in two years.
The set-up process to begin trading is very simple and user friendly. Users just need to set up an account on the DingConnect platform and add credits in order to create a buy offer on Paxful. Once these initial steps are complete, traders can instantly begin to buy and sell, exchanging their credits for Bitcoin (BTC), Tether (USDT), or Ethereum (ETH). DingConnect guarantees 99.9% uptime on the platform.

Additional information
Brazil has a massive immigrant population. Between 2010 and 2018, nearly 775,000 foreigners migrated to Brazil, nearly 97,000 per year over eight years. This was a big increase on the influx of international migrants between 2005 and 2010, when 268,000 made their home in Brazil (57,200 per year). At least 27,000 people are given refugee status in Brazil in 2020.
There were estimated to be at least 136.5 million smart phone users in Brazil in 2019. It is predicted that by 2025, there will be 10% more – 157.9 million smart phones.