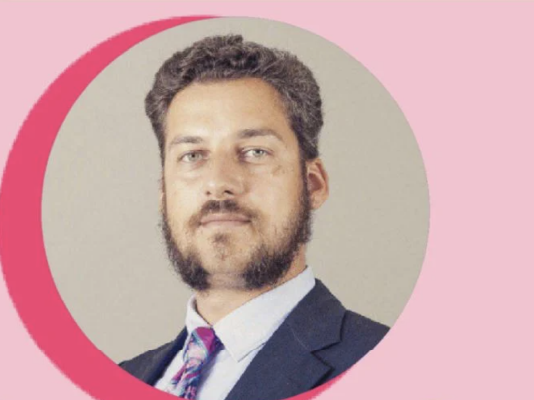 Quppy is taking the pandemic in their stride as they expand their offering in the digital payments space and attract more customers to their unique payment ecosystem by catering for all and stepping in to fill the void cash is leaving. This quarter Ding speaks to Dimitry Nikiforov, Quppy's CEO and co-founder, about providing customers with the perfect experience, the challenges facing Fintech and the demise of cash.
Ding: Tell us about Quppy, your role, and what was the inspiration for the company?
Dimitry: Having over 15 years' experience in the financial management of companies with $1 bn+ annual revenue, and having previously worked with my other Quppy co-founders on several successful e-commerce and financial projects, we came to realise that, as the world of payments continued to evolve, the existing systems offered an incomplete solution to the ever changing needs of customers.
With our shared vision of making a profound impact in the banking and Blockchain sectors, we created Quppy, a payment ecosystem which allows both individuals and businesses to manage their digital and traditional assets – all within one decentralized application.
And we haven't stopper there. In our quest to continue innovating and streamlining our customers' experience, Quppy is now launching a revolutionary financial and social solution – offering not only banking cards consolidation, but also recurrent payments, mobile phone top-ups, expenses and investment automatisation and also a cutting edge solution to cover the gift cards aftermarket.
Ding: Who is your average customer and how have their needs changed in recent months since Covid-19?
Dimitry: Ever since the onset of COVID-19, the global fintech industry has seen an accelerated growth – with 2020 already showing year-on-year growth of 10 per cent for Digital payments.
While other organisations are only now starting to adopt fintech, as a response to the pandemic, at Quppy we are already pioneering the payment revolution – making it accessible and friendly for everyone – including both the banked and the unbanked populations.
We're always looking at ways to improve our customer experience – we are now working on an exciting project that will improve our worldwide contactless payment solutions, our newest feature being a contactless, 5-minute digital IBAN account opening procedure, for which only a phone and ID are needed. We have also added mobile top-up to our platform which, through Ding's global network of 550+ mobile operators, across 140+ countries, allows our users to stay in touch with their relatives and friends despite the lockdown.
Ding: How do you differentiate the Quppy Wallet from others in the market?
Dimitry: Unlike our competitors – digital payment platforms and Neobanks – who focus on providing specific services and limited solutions, at Quppy we are an all-in-one SuperApp, offering all the financial and payment services our clients need and helping them achieve an efficient and easy everyday management of their financial needs – all within the one platform – alleviating the headaches associated with owning multiple wallets and apps for managing their assets.
We also better our competitors, in that Quppy provides services to all types of customers in the market: individuals, legal entities and merchants.
Ding: You are working on launching a number of prepaid products – where do you think growth will come from, in the prepaid market?
Dimitry: The prepaid market has not been significantly affected by the pandemic. In fact, it is gaining traction as a way of performing contactless payments – helping to control the spread of coronavirus – and it's estimated to grow by 15% to $5tn in 2027.
What's fuelling this growth is the rise in demand for digital purchases and cashless payment alternatives, as well as the escalating need for financial inclusion – as prepaid cards offer the unbanked consumer access to essential payment services otherwise unavailable to them.
'The Covid-19 outbreak has undoubtedly accelerated the trend towards a cashless economy…"
Ding: Do you think the pandemic is expediting the demise of cash as a currency – with people increasingly choosing to do their purchasing online?
Dimitry: The COVID-19 outbreak has undoubtedly accelerated the trend towards a cashless economy – imposed lockdowns and social distancing norms have significantly increased awareness and adoption of digital payment solutions. It's too soon to predict the future of mobile money solutions but I believe cash will remain a method of payment, albeit representing a significantly lower percentage of the overall global payment market.
Ding: The DeFi market is undergoing massive growth – what is driving this growth and what is the role of Bitcoin in this?
Dimitry: DeFi has been growing exponentially this year, with the total value locked growing from close to $700 at the start of the year, to just over $11 billion today. This clearly illustrates a desire for an open, inclusive and easily available financial system.
The security and transparency inherent in the blockchain technology is what's driving interest in DeFi by both specialists and amateurs alike – giving ground for innovation and growth like we haven't seen in recent times. Bitcoin, as a payment method, will continue to play as much an important role as other secure and reputed digital currencies.
Ding: What are your top three tips for thriving in the Digital payments space?
Dimitry: That's easy! To thrive in the digital space it's paramount to continue improving payment offerings, giving customers frictionless payment experiences – for example by offering innovative solutions such as Quppy's 5-minute contactless IBAN account opening or our instant transactions and instant mobile top-ups in digital and traditional currencies.
Ding: Has the pandemic changed your outlook for the future?
Dimitry: At Quppy, we are now even more convinced that we are on the right track by providing our customers with a unique and seamless personal banking experience through the Quppy app – empowering our customers to accomplish all financial operations within one secure interface no matter where they are – which is what our customers want.
Ding: What are some of the challenges facing your industry?
Dimitry: The fintech industry is a very competitive field that is constantly widening its presence and is constantly being challenged by regulatory questions and restrictions.
One of the main challenges presented by the pandemic is the need to create synergies and BaaS ecosystems in order to stay competitive and remain attractive for potential and existing customers.
Ding: Expansion, new products – you have recently added mobile top-up, what's next for Quppy?
Dimitry: We are working on the launch of several new services. The most important feature to be released soon is the Quppy prepaid card. The pre-order campaign will be available soon for EU residents and citizens. For our customers in other regions, the Quppy card will be available in the first quarter of 2021.
On a lighter note:



What's your mantra or favourite saying?
Let's go invent tomorrow rather than worrying about what happened yesterday. Steve Jobs
What is the funniest thing that has happened to you recently?
Life brings us funny surprises on a daily basis.
What/who most influenced the person you are today?
My father.
What's the single best piece of advice you ever received?


"Stop procrastinating…"

If you could go back to one historical event to witness it, what would it be and why?


The most interesting events wait for us in the future.

What do you wish you had invented?
PayPal.
What Apps do you use on your phone?
Slack, Trello, Quppy.
What current trend makes no sense to you?
Still using cash.